Data Science Career Panel
Tuesday Feb 6, 2018, 4.30 PM to 5.30 PM, Haldeman 125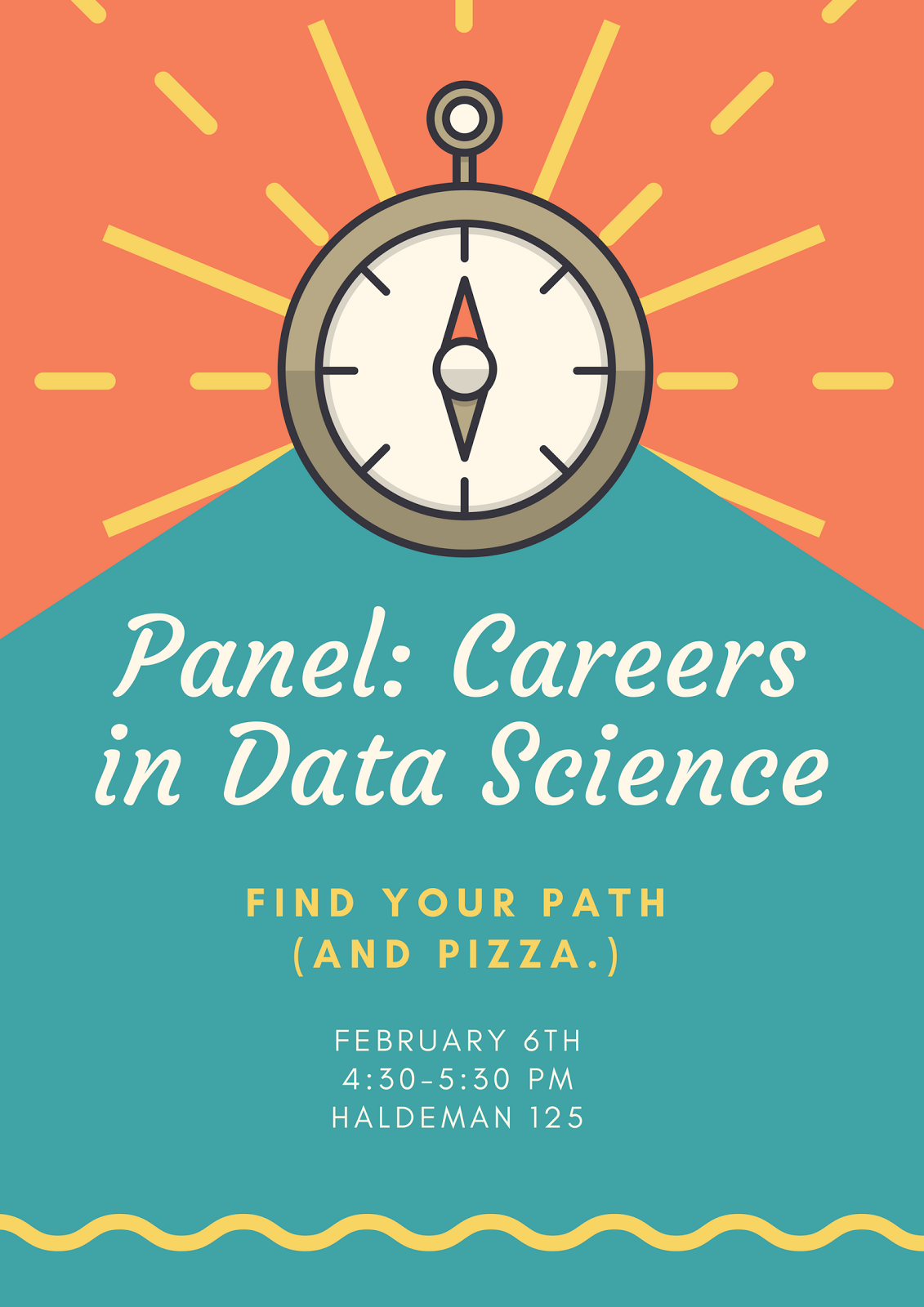 RSVP at https://goo.gl/forms/Lv6oc2MpbO6azUk63. Pizza will be served.
Data scientists come from all different backgrounds and work in many different domains, from Bio to Finance to Tech. Come meet four local data scientists and learn from them what a career in data science looks like and how you can start one. After the moderated panel will be time for questions, followed by a chance to network with participants and other attendees. Moderated by: Victor Churchill, Vice-President in Academic Relations, Graduate Student in Department of Mathematics. He has presented research at the SIAM Conference on Imaging Science (2018, Italy).
Panelists:
Dr. Saeed Hassanpour, Assistant Professor of Biomedical Data Science at Geisel.
• Education: PhD in Electrical Engineering/Biomedical Informatics at Stanford, MMath in Computer Science at University of Waterloo, BS in Computer Engineering at Sharif University of Technology in Iran.
• Research: distill meaning from biomedical data to improve medical conditions and health care.
Dr. James O' Malley, Professor of Biomedical Data Science at The Dartmouth Institute
• Education: PhD in Statistics from the University of Canterbury, M.S. in Applied Statistics from Purdue
• Research: statistical methodology and various areas of medicine and health care, part of the Dartmouth Interdisciplinary Network Research Group.
• Former Chair of the Health Policy Statistics Section of the American Statistical Association (ASA) in 2008 and Co-chair of the 2011 International Conference on Health Policy Statistics
Dr. Ramesh Yapalparvi, Senior Data Scientist at DHMC.
• Education: Ph.D. in Applied Math at UNH Manchester, BS in Mechanical Engineering from Bangalore University, India
• Previously a scientist at White River Technologies and has worked at John Hancock Financial Services (life insurance underwriting).
James L. Adams, Data and Visualization Librarian at Dartmouth College
• Education: M.S. in Library and Information Science at Pratt Institute, B.A. in Music and English Language and Literature from Boston College
• Worked as an Emerging Technologies Librarian at the University of Oklahoma.